If you're searching for a new or used truck and trailer, it's likely you've seen air suspension on the standard or optional features list. It's also likely you've heard negative remarks about the feature especially concerning its long-term reliability. Of course, winter is here, which means freezing temperatures, muddy roads and some slipping and sliding on your morning commute. If you are on the fence about whether or not to get an air suspension system for your trucks, here are a few advantages to help you decide. Read the article of How Stuff Works
How Air Suspension Systems Work
The country's cargo shipments ride on air, and now your car can, too. Air suspension systems have long been used in the trucking world, but in the last decade or so, they've moved into the commercial world. Motorcycles, all-terrain vehicles, custom cars, performance cars — even everyday commuter cars — are using the suspension systems.
Changes in technology mean that systems are no longer clunky, slow and imprecise. Instead, they use fast, precision-based technology with advanced electronics that control everything from ride height to bag pressure, offering a smooth, controlled drive. Read the full air suspension system here: http://auto.howstuffworks.com/air-suspension-systems.htm
Air suspension systems essentially replace a vehicle's coil springs with air springs. The air springs are simply tough rubber and plastic bags inflated to a certain pressure and height to mimic the coil springs. Performing simple maintenance tasks on your truck and trailer parts can ensure the longest life and best results of the air suspension. Here are some additional information about the advantages of Air suspension wrote by Doug DeMuro
Pros and Cons of Air Suspension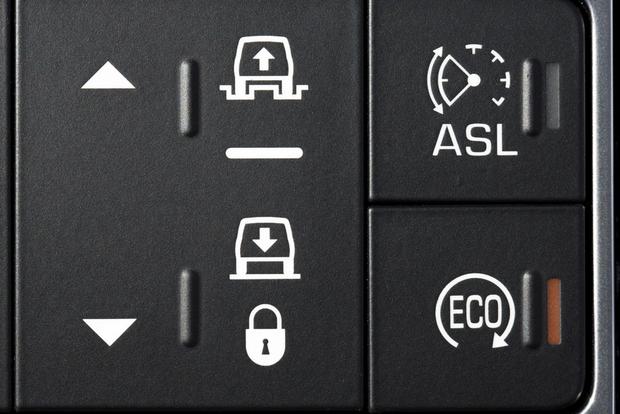 If you're searching for a new or used luxury car, it's likely you've seen air suspension on the standard or optional features list. It's also likely you've heard negative remarks about the feature — especially concerning its long-term reliability. If you're on the fence about whether or not to get a car with it, we've listed a few pros and cons to help you make the decision. Read full article here http://www.autotrader.com/car-tips/pros-and-cons-of-air-suspension-212905
One of the biggest troubles with a car suspension system is that, over time and as the car is put to practice on the road, the various elements and valves of the car can arrive out of alignment in a very slight grade. The effect of this happening is that there may be tiny passageways for air to escape, which pushes the engine to run harder in order to achieve the same ends. Using an adjustable wrench, tighten any tubes and valves that connect to your automotive system.
Credits to authors and image owners